Fourth biggest film festival
Film by the Sea is the fourth biggest film festival of the Netherlands with 46,000 admissions yearly. The festival focuses on book adaptations and French language films, but also presents a Panorama section of international festival favorites and avant-premieres, as well as a selection of documentaries. Film by the Sea takes place in the seaside city of Vlissingen, in the southwest of the Netherlands. The 24th edition runs from September 9 until 18, 2022.
Competitions and awards
Film by the Sea's main competition is the Film & Literature Competition in which eight films compete for the Film & Literature Award. The jury consists of Dutch writers, actors, musicians and directors.
Besides the Film & Literature Competition, Film by the Sea boasts several other competitions and awards, most notably:
Vive le cinéma! – French language films
Career Achievement Award, previously awarded to Sophia Loren, Bruno Ganz, Claudia Cardinale, Morgan Freeman, Sir Ben Kingsley, Stanley Tucci and Paul Verhoeven among others
Youth Jury Award
International Student Jury Award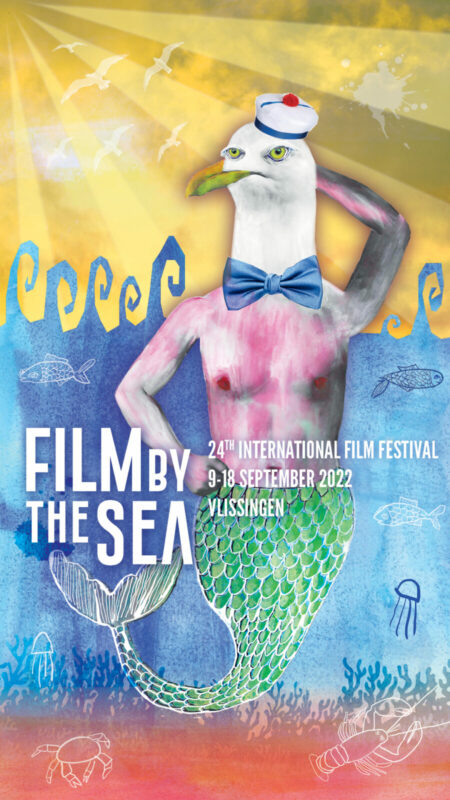 Applications
Applications for the upcoming edition of Film by the Sea can be made until July 1, 2022. Please note that Film by the Sea upholds a restrictive policy regarding unsolicited applications. We have a 'Best of the Fests' programming policy, i.e. the majority of the selected films have previously screened at major international film festivals such as Berlin and Cannes.
We call upon makers to apply in the following categories:
Book adaptations (long and short, Dutch and international)
Feature films and documentaries of filmmakers from the province of Zeeland and/or thematically linked to Zeeland (long and short)
Dutch fiction films and documentaries (long)
Documentaries and fiction films with a maritime theme (long)
Films that do not fall within these categories will not be considered.
Criteria
Long films have a length of at least 80 minutes (fiction films) or 60 minutes (documentaries).
Short films have a length of up to 20 minutes.
Press and industry
(International) press and other industry professionals are welcome at Film by the Sea. The following general fees are applicable:
Early bird (until June 1, 2022): 60 euros
Regular (until August 1, 2022): 75 euros
Last minute (until September 1, 2022): 100 euros
Please fill out the accreditation form to request accreditation. Do you wish to apply for a waiver? Please send an email with your motivation to info@filmbythesea.nl.
For more information on Film by the Sea, please mail us at info@filmbythesea.nl.
Pers- en film accreditatie